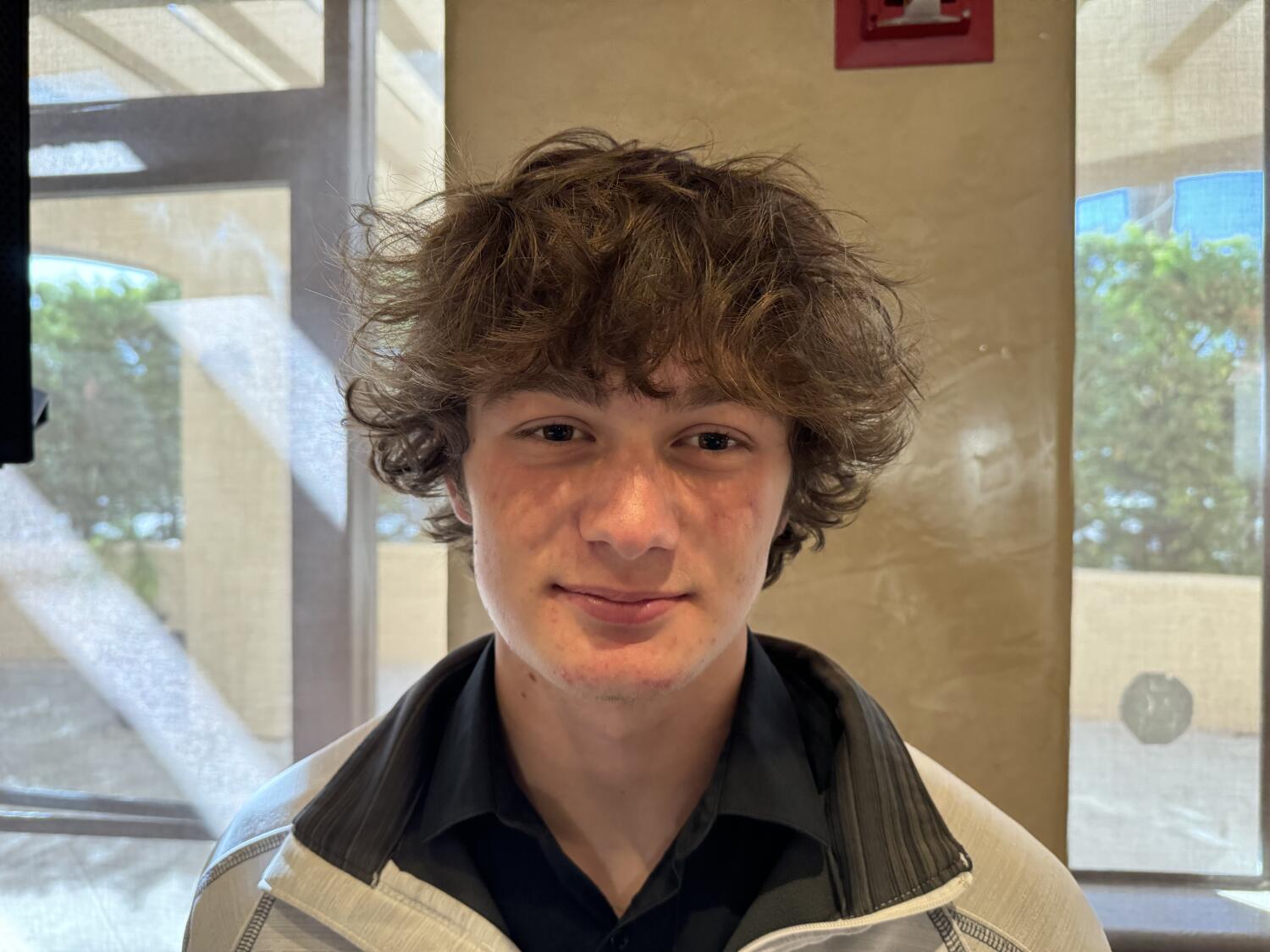 Among the 28 schools in 14 divisions and dozens of high school football players attending Monday's Southern Section championship luncheon on Monday in Long Beach, few had a more improbable story than Simi Valley senior quarterback Jesse Sereno.
For three years, he was a junior varsity quarterback. He was preparing to change positions for his senior season until the varsity starter transferred.
On Friday night, with one second left, Sereno scored the winning touchdown on a one-yard quarterback sneak to enable Simi Valley to advance to the Division 6 final with a 32-29 win over Huntington Beach.
"I said, 'There's no way. I scored. There's no way.' I scored. It's crazy," he said.
Simi Valley plays Mira Costa on Saturday night trying to win its first championship in football under coach Jim Benkert, who has won titles coaching at Westlake and Oaks Christian. Since Simi Valley opened in 1920, there never has been a football title.
"It's been so special because nobody expected us to be anywhere near this game," Benkert said.
OL Mark Schroller of Mission Viejo had never played tackle football until freshman year. Gone from 6-4, 200 to 6-6, 290 with scholarship to UCLA. How did he do it? pic.twitter.com/jCG4zeDFgi

— eric sondheimer (@latsondheimer) November 20, 2023
Two linemen who didn't play tackle football until they reached high school, Mark Schroller of Mission Viejo and Shaun Torgeson of St. Bonaventure, have used their senior seasons to rise and become among the best blockers in Southern California.
Schroller has grown to 6 feet 6, 290 pounds and will play in the Division 2 final on Saturday against Servite. Torgeson is 6-4, 285 pounds and will play in the Division 3 final on Saturday against Warren at Ventura College.
They enjoyed the buffet lunch for players on Monday. They are still growing and it will be fun to see what they do at the next level. Schroller is committed to UCLA. Torgeson's recruiting is picking up steam.
The legacy of quarterback Elijah Brown at Mater Dei has been remarkable regardless what happens in Friday's Division 1 final against St. John Bosco at the Coliseum.
He has a 40-2 record as a four-year starter, with both losses to St. John Bosco. He has committed to Stanford. He has received universal praise from his coaches for playing his heart out play after play, game after game. He took on the high expectations of starting at a school that has produced three quarterbacks who were Heisman Trophy winners.
Mater Dei fans shouldn't panic that Brown is graduating. He has a seventh-grade brother who's an outstanding youth quarterback just like big brother. He'll be at Mater Dei in 2025.
Tickets for Friday's game will cost $24 for general admission and $12 for students. Parking is $15. The game will be televised by Bally Sports.
When it comes to producing your absolute best, few have fulfilled reach a level quite as did junior Shane Rosenthal this season for Newbury Park.
Rosenthal has 12 interceptions and had 118 receptions for 1,819 yards and 20 touchdowns on the other side of the ball. Newbury Park plays host to Orange Vista in the Division 5 final on Friday night.

Bingo Blitz Credits Farming Strategies: Success Tips
Coin Master Spins Farming Strategies: Insights from Pros
genshin impact redeem codes january 2023 mobile matters
Get Free Zems on ZEPETO: Tips and Tricks
match masters arena 7 funny game like paper clash royale what
TikTok Coin Generator Safety Tips
Unlimited Gems in Brawl Stars: Myth or Reality?
new cheats dragon city free gems mod generator freemind
free family island hack cheats unlimited rubies and energy
how to get diamonds in hay day tips tricks youtube
tutorial how i get unlimited diamonds in litmatch app youtube
myths of moonrise codes september 2022 g7r
Boost Your TikTok Influence with Free Coins
Unlocking TikTok Coins: Insider Techniques
Comment obtenir légalement et rapidement des pièces gratuites sur TikTok
Maximiza tus Ganancias de Monedas TikTok con Estos Consejos
Coin Master Free Spin Generators: Fact or Fiction?
Insights from Pros: Coin Master Free Spins Farming Strategies
Avakin Life Avacoins Farming Demystified