With crossovers and hesitation moves, Bones Hyland was getting wherever he wanted against his old team Thursday night.
Then the third-year guard crumpled to the court in the third quarter, and suddenly couldn't get to the Clippers' locker room without the assistance of teammates and staffers who helped Hyland keep weight off his sprained left ankle.
The injury did not allow Hyland to return to add to his 25-point performance against Denver, the team that traded him last February, but with the Clippers' regular-season opener not until Wednesday, there was initial optimism that the sprained ankle might not cost Hyland game time, according to a person not authorized to speak publicly on the prognosis.
The Clippers went on to lose their fourth and final preseason exhibition 103-90 to the Nuggets, who played their stars while the Clippers did not.
After injuries to key players cut short the last three Clippers seasons — and after the team arrived to training camp fully healthy — any injury is viewed especially warily by the Clippers. Having Hyland available is seen as a key: The 23-year-old was referred to often by teammates as a preseason standout after he stepped into the role of backup point guard and showed "throughout this training camp that he's willing to play defense," teammate Kawhi Leonard said.
"He's going to be big for us," Leonard said. "He has the talent to do great things and hopefully he can showcase it a little bit more this season."
With the Clippers (2-2) resting starters Leonard, Russell Westbrook and Paul George, Hyland moved into the starting lineup as lead ball-handler and scored all 10 of his field goals inside the paint, weaving past former teammates including Nikola Jokic and Aaron Gordon while getting to the free-throw line eight times. Hyland added seven rebounds and six assists.
Jokic also scored 25 points and Jamal Murray scored eight; neither played in Tuesday's game between these same teams. The game also marked the return of Denver coach Michael Malone, who had not been with the team for the past week following the death of his father, longtime NBA coach Brendan Malone.
Coach Tyronn Lue said he had seen enough from Westbrook, Leonard and George in preseason to merit the night off.
"They've done a great job in camp so far, and so after tonight we still got five or six days to really fine-tune what we want to be and who we want to be and we're off to a good start with that so far," Lue said.
Who will join that group in the starting lineup at power forward during Wednesday's regular-season opener against Portland has been decided, but Lue declined to name the last starter. Robert Covington, Terance Mann and Nicolas Batum have all auditioned in the role during preseason, though Lue said previously that they weren't necessarily the only potential starters under consideration.
"T. Mann is one guy who can get up in the back court, he can guard point guards one, two, three, and four. So he is very versatile in every guard," Lue said, when asked to say what differentiate the trio. "[Covington] moreso off the ball, deflections, block shots, rebounds. And then Nico's a guy that can guard bigger guys when he's guarding the five, is able to switch, also be able to get up in the back court and kind of shadow and deny the point guards the basketball. So they all kind of bring a little something different defensively."
Norman Powell and Terance Mann stepped in for Leonard and George in the starting lineup, while Covington started his second preseason game at power forward.
A leg contusion sidelined Brandon Boston Jr. for a third preseason game, while Marcus Morris Sr. missed his fourth consecutive; the former starting forward had injured his groin Oct. 7 but had since returned to practices.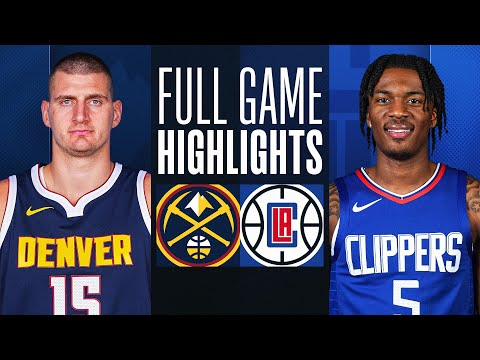 Bingo Blitz Credits Farming Strategies: Success Tips
Coin Master Spins Farming Strategies: Insights from Pros
genshin impact redeem codes january 2023 mobile matters
Get Free Zems on ZEPETO: Tips and Tricks
match masters arena 7 funny game like paper clash royale what
TikTok Coin Generator Safety Tips
Unlimited Gems in Brawl Stars: Myth or Reality?
new cheats dragon city free gems mod generator freemind
free family island hack cheats unlimited rubies and energy
how to get diamonds in hay day tips tricks youtube
tutorial how i get unlimited diamonds in litmatch app youtube
myths of moonrise codes september 2022 g7r
Boost Your TikTok Influence with Free Coins
Unlocking TikTok Coins: Insider Techniques
Comment obtenir légalement et rapidement des pièces gratuites sur TikTok
Maximiza tus Ganancias de Monedas TikTok con Estos Consejos
Coin Master Free Spin Generators: Fact or Fiction?
Insights from Pros: Coin Master Free Spins Farming Strategies
Avakin Life Avacoins Farming Demystified